I Just Don't Know What To Do With Myself
Dusty Springfield
23 hours ago
24 Hours from Tulsa
Gene Pitney
23 hours ago
Calendar Girl
Neil Sedaka
23 hours ago
Stand By Me
Ben E. King
23 hours ago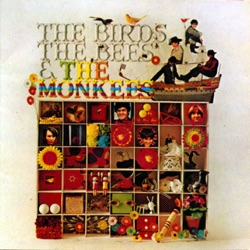 Daydream Believer
The Monkees
23 hours ago
Take Good Care of My Baby
Bobby Vee
23 hours ago
Georgy Girl
The Seekers
23 hours ago
Dream a Little Dream of Me
Mama Cass
23 hours ago
It's All Over Now (Mono Version)
The Rolling Stones
23 hours ago
It's Over
Emmylou Harris & Roy Orbison
23 hours ago
Ver mais
Totally Radio 60s online
Just for Hits & Giggles
Totally Radio 60's is a Australian digital radio station owned and operated by Totally Media. Best known for musical genres such as 60s and oldies.
Categorias:&nbsp
Oldies, 60s, Classic Hits
Frequência Totally Radio 60s
Adelaide: Online
Brisbane: Online
Camberra: Online
Darwin: Online
Gold Coast: Online
Hobart: Online
Melbourne: Online
Perth: Online
Sydney: Online
Ver mais
Top Músicas
Últimos 7 dias:
1. The Byrds - Turn! Turn! Turn!
2. The Spencer Davis Group - Somebody Help Me
3. Frankie Valli & The Four Seasons - Let's Hang On
4. The Searchers - Sugar and Spice
5. The Byrds - All I Really Want to Do
6. Ray Brown & The Whispers - Pride
7. Johnny O'Keefe - Shout
8. Johnny O'Keefe - Move Baby Move
9. The Kinks - You Really Got Me
10. Chris Montez - Let's Dance
Últimos 30 dias:
1. The Byrds - Turn! Turn! Turn!
2. Beaky, Mick, Tich, Dave Dee & Dozy - Legend of Xanadu
3. Johnny O'Keefe - Move Baby Move
4. Chubby Checker - The Twist
5. Hippy Hippy Shake - Swinging Blue Jeans
6. Little Pattie - He's My Blonde Headed Stompie Wompie Real Gone Surfer Boy
7. Normie Rowe & The Playboys - Que Sera, Sera (Whatever Will Be, Will Be) [2015 Remaster]
8. Frankie Valli & The Four Seasons - Let's Hang On
9. The Searchers - Sugar and Spice
10. The Atlantics - Bombora
Contactos
Redes sociais
Partilhar
Comentários