All Around the World
Lisa Stansfield
1610671389
Let's Groove
Earth, Wind & Fire
1610671113
You Keep Me Hangin' On
Kim Wilde
1610670873
Do You Believe In Us
Jon Secada
1610670663
Poison Arrow
ABC
1610670473
More Love
Kim Carnes
1610670246
Sister Christian
Night Ranger
1610669990
Electric Avenue (Originally Performed By Eddy Grant)
MIDIFine Systems
1610669764
Hard to Say I'm Sorry / Get Away
Chicago
1610669466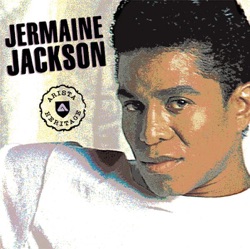 Let's Get Serious
Jermaine Jackson
1610669253
Ver mais
The Big 80s Station online
Playing The Big Hits From The Big City!
The Big 80s Station is an online radio channel that live streams globally and 24/7 the greatest hits that defined the 80s, selected by radio personalities from that decade. The channel is part of Big Sticks Broadcasting Corporation, a NY based media consultant for radio.
Frequência The Big 80s Station
Nova Iorque: Online
Ver mais
Top Músicas
Últimos 7 dias:
1. A Flock of Seagulls - I Ran (So Far Away)
2. Taco - Puttin' On the Ritz
3. Devo - Whip It
4. Cedric Gervais - Things Can Only Get Better
5. New Order - True Faith
6. Thompson Twins - Doctor! Doctor!
7. Information Society - What's on Your Mind (Pure Energy)
8. Frankie Goes to Hollywood - Relax
9. Nena - 99 Luftballons
10. Modern English - I Melt With You
Últimos 30 dias:
1. Big Lo$ - 80s Band
2. Thompson Twins - Doctor! Doctor!
3. Taco - Puttin' On the Ritz
4. A Flock of Seagulls - I Ran (So Far Away)
5. Devo - Whip It
6. Kajagoogoo - Too Shy
7. Nu Shooz - Point of No Return
8. Breakfast Club - Right On Track
9. New Order - Bizarre Love Triangle
10. Wang Chung - Everybody Have Fun Tonight
Contactos
Website:&nbsp
thebig80sstation.com/
Morada:&nbspBig Sticks Broadcasting Corporation 131 Waterford Road Island Park, NY 11558 USa
Telefone:&nbsp516) 960-2737
E-mail:&nbsprequests@thebig80sstation.com
Redes sociais
Partilhar
Comentários