Puttin' on the Ritz
TACO
23 hours ago
Waiting for a Star to Fall
ボーイ・ミーツ・ガール
23 hours ago
Remote Control
The Reddings
23 hours ago
I'm On Fire
Bruce Springsteen
23 hours ago
Everybody Wants To Rule the World
Tears for Fears
23 hours ago
Obsession
Animotion
23 hours ago
Out of Touch
Daryl Hall & John Oates
23 hours ago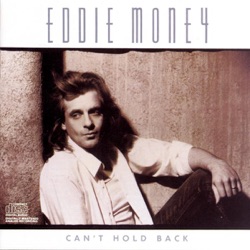 Take Me Home Tonight
Eddie Money
23 hours ago
Let's Go Crazy
Michael Prince Johnson
23 hours ago
You Keep Me Hangin On
Kim Wilde
23 hours ago
Ver mais
The Big 80s Station online
Playing The Big Hits From The Big City!
The Big 80s Station is an online radio channel that live streams globally and 24/7 the greatest hits that defined the 80s, selected by radio personalities from that decade. The channel is part of Big Sticks Broadcasting Corporation, a NY based media consultant for radio.
Frequência The Big 80s Station
Nova Iorque: Online
Top Músicas
Últimos 7 dias:
1. Big Lo$ - 80s Band
2. Naked Eyes - Always Something There To Remind Me
3. Nu Shooz - Point of No Return
4. Frankie Goes to Hollywood - Relax
5. Gary Numan - Cars
6. Depeche Mode - People Are People
7. Berlin - No More Words
8. Nena - 99 Luftballons
9. Breakfast Club - Right On Track
10. Soft Cell - Tainted Dub / Where Did Our Love Go?
Últimos 30 dias:
1. Kev Masih - Big 80s
2. Big Lo$ - 80s Band
3. Nu Shooz - I Can't Wait (Powermix)
4. Thompson Twins - Lay Your Hands On Me
5. Reflex - The Politics of Dancing
6. Breakfast Club - Right On Track
7. Gary Numan - Cars
8. Devo - Whip It
9. Men Without Hats - The Safety Dance
10. Nu Shooz - Point of No Return
Contactos
Redes sociais
Partilhar
Comentários