I'm Gonna Be (500 Miles)
The Proclaimers
23 hours ago
Somebody
Depeche Mode
23 hours ago
Get Outta My Dreams, Get into My Car
Billy Ocean
23 hours ago
The Living Years
Mike & The Mechanics
23 hours ago
Thorn In My Side
Aretha Franklin & Eurythmics
23 hours ago
Out of the Blue
Debbie Gibson
23 hours ago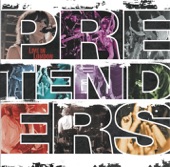 Don't Get Me Wrong
Pretenders
23 hours ago
Nothing Ever Happens
Del Amitri
23 hours ago
Mirror Mirror
Diana Ross
23 hours ago
Por Tua Imensa Saudade
Sétima Legião
23 hours ago
Ver mais
WONDER 80's online
The 80's Flashback
For those who can't get enough of the 80s, WONDER 80's is the go-to radio station that brings back the nostalgia of this unforgettable decade. Broadcasting from Australia, this station is all about celebrating the diverse music that defined the era, with a lineup that covers everything from pop and rock to new wave and synth-pop.
What sets WONDER 80's apart is not just the fantastic selection of tunes, but also the engaging hosts and DJs who share their passion for the 80s with listeners. They delve into the stories behind the songs, offer insights into the artists, and create a lively atmosphere that keeps the spirit of the 80s alive and well. So, tune in and let WONDER 80's transport you back to the decade that brought us some of the most memorable music of all time.
Frequência WONDER 80's
Lisboa: Online
Top Músicas
Últimos 7 dias:
1. David Bowie & Queen - Crazy Little Thing Called Love
2. Tracy Chapman - Fast Car
3. Erasure - A Little Respect
4. Men At Work - Who Can It Be Now?
5. Tina Turner - We Don't Need Another Hero (Thunderdome)
6. Robert Palmer - Simply Irresistible
7. Bobby McFerrin - Don't Worry Be Happy
8. Blondie - Call Me
9. Pat Benatar - Love Is a Battlefield
10. Huey Lewis & The News - Stuck With You
Últimos 30 dias:
1. David Bowie & Queen - Crazy Little Thing Called Love
2. David Bowie & Queen - Radio Ga Ga
3. Tracy Chapman - Fast Car
4. David Guetta & Madonna - Crazy for You
5. David Guetta & Madonna - Like a Virgin
6. Bruce Springsteen - Dancing In the Dark
7. Men At Work - Down Under
8. Bill Medley - (I've Had) The Time of My Life
9. The Clash - Should I Stay or Should I Go
10. Aretha Franklin & Eurythmics - Sweet Dreams (Are Made of This)
Partilhar
Comentários